Product and Installation Information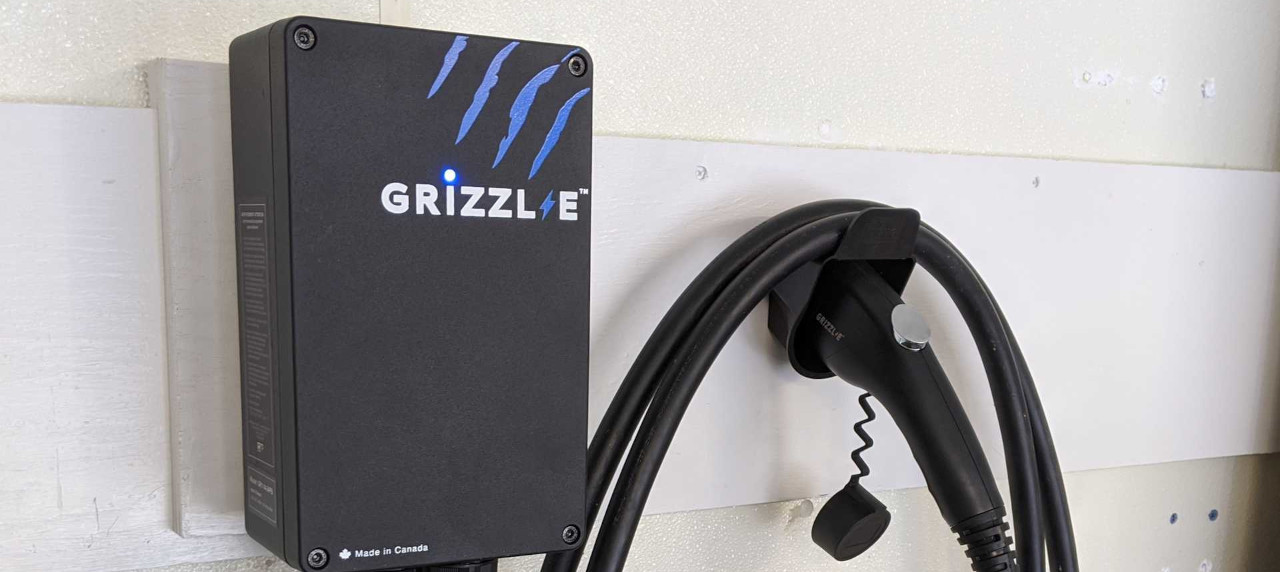 Which brand and type of EV charger will be installed?
NB Power is offering the Grizzl-E Smart charger (model GRS-14-24-PB) which has a Wi-Fi extension module that allows it to connect to a network and run smart charging features. It comes with 24 feet premium black charging cable. The charger has a NEMA 14-50 plug which requires a receptacle to be mounted during installation. The vehicle connector is a J1772.
Is a site assessment required before the installation?
Yes, a site assessment may be required to confirm installation requirements.
How long will the installation take?
Installation usually takes about 4-5 hours in most cases.
How can I connect my EV charger to WiFi?
The customer is responsible for setting up Wi-Fi connectivity and the App to interact with the charger.  Customers should check Grizzl-E Smart chargers on how to connect the Charger to Wi-Fi.  Grizzl-E has partnered with ChargeLab as the default app for residential home charging, which can be found at Grizzl-E Smart set-up guide — ChargeLab. The ChargeLab app offers:
Remote control of your EV charger  
Ability to set a charging schedule
A charging indicator and how much power is being used for charging
Statistics of past charging sessions
Location finder of public charging stations within the Charge Lab and partner networks
What are the technical specifications for the Grizzl-E Smart charger?
Please see the technical specification sheet here.
---
Product Specification Sheet