Electric Vehicles
Electric Vehicles - Making the Switch
Electric vehicles can be a cost effective and sustainable option for New Brunswickers, and NB Power is committed to offering useful information and accessible EV charging throughout the province.
Why? Many New Brunswickers see electric vehicle adoption as a great way to reduce their environmental footprint, and we agree! We want to make sure you have all the information needed to make the shift to an EV in a way that is sustainable for your lifestyle and finances. Learn more about how an EV could make sense for your life on our Benefits of EVs page or check out the 26 fast chargers we've installed around the province to keep New Brunswickers moving on our Charge page.
We're also electrifying our fleet and have so far replaced 50% of our entire light duty passenger fleet vehicles with EVs.
---
Find Your EV Match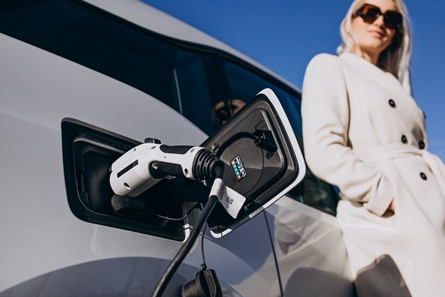 Catalogue of every EV model available for sale in Canada
Cost savings calculator based on postal code
Database of Canadian EV incentives
Side-by-side comparison for gas and electric cars
Public charging station locator
Find Your EV Match