News
Lori Clark officially appointed president and CEO of NB Power
2023-03-20
Fredericton, NB – The New Brunswick Power Corporation Board of Directors is pleased to announce the official appointment of Lori Clark as president and chief executive officer (CEO), effective immediately. She was appointed following a competitive recruitment and search process.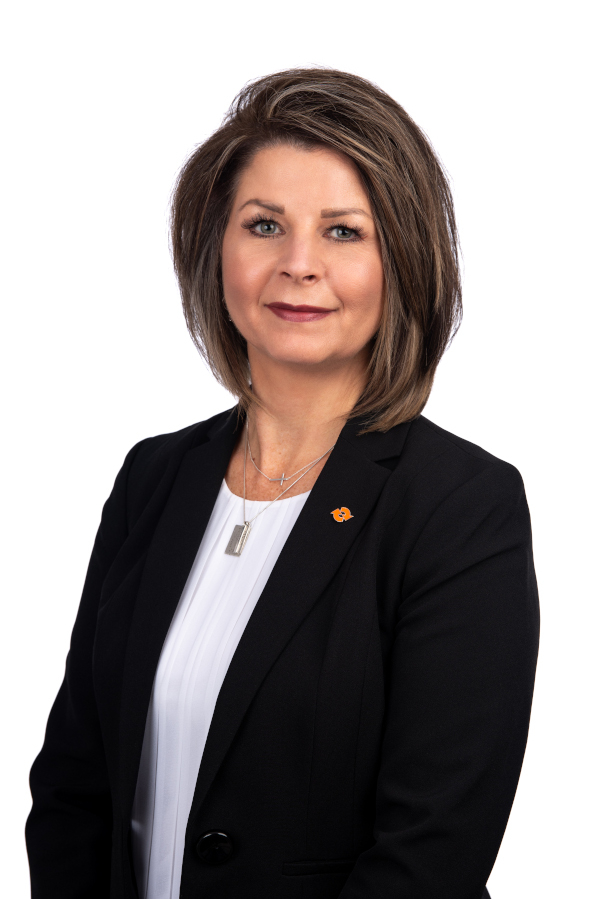 "NB Power is on the cusp of a transformation that will place us in a stronger financial position, allow us to meet customer needs in the future and continue our path to cleaner, greener energy," said Board Chair Charles Firlotte. "For the last eight months, Lori has shown herself to be a dynamic champion of change who is committed to New Brunswick and to building a strong future for NB Power. We are pleased to appoint her to the role of president and CEO on a permanent basis."
Lori Clark is the first female CEO in NB Power's history. She was appointed acting president and CEO on July 4, 2022. Prior to her most recent appointment, Clark served as the Senior Vice President, Operations and led the teams responsible for safe and reliable generation, transmission and distribution of power across the province. She was also accountable for the employees who serve customers everyday and those focused on modernizing the New Brunswick power grid.
Ms. Clark holds a business degree from the University of New Brunswick, is a chartered professional accountant, and holds a designation from the Institute of Corporate Directors (ICD.D). She has also studied nuclear reactor technology at the Massachusetts Institute of Technology and leadership at the Wharton School of Business.
"The electric-utility industry is going through an exciting transformation. I believe NB Power has a bright future as New Brunswick's energy provider and I'm proud to lead this team in my new role," Clark said. "As a company, we play a critical role in the lives of every New Brunswicker, and I am excited to tackle the challenge of placing the utility in a stronger financial position that allows us to meet customer needs and contribute to a more environmentally sustainable future for New Brunswickers."
In this role, Clark will work closely with industry, government, business leaders, the Board of Directors, and employees to help advance the energy landscape in New Brunswick.
"As Minister, I have been pleased by Lori's commitment to greater transparency and fiscal responsibility," said Mike Holland, Minister of Natural Resources and Energy Development. "Lori has the leadership skills and knowledge of the sector to transform NB Power while keeping it on a path to success."
NB Power is the primary electric utility in New Brunswick. It provides reliable and safe energy that powers the homes, businesses and communities of more than 400,000 direct and indirect customers every day.
Media Contact: Dominique Couture, Communications, (506) 458-2345 or DCouture@nbpower.com.