Keeping New Brunswickers safe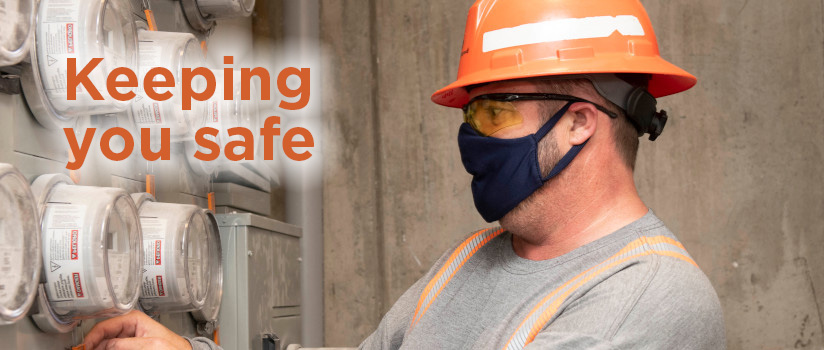 We recognize the vital role we play in providing safe and reliable service for your homes, businesses and communities.
As New Brunswick focuses on COVID-19 recovery, we are doing our part to keep our fellow New Brunswickers safe and comfortable.
We continue to actively monitor risk in the province and will adjust our safety protocols if required to ensure we continue to provide essential service to all customers. Rest assured that we are taking all necessary steps to prevent the spread of COVID-19 in our operations and interactions. 
NB Power employees and service providers will continue to bring masks with them for service calls. 
 
If you prefer to have masks worn during our visits inside your home or business, please advise your Customer Care Advisor on the phone or ask the individual(s) upon arrival. Our team is more than happy to wear a mask for your comfort, and some may choose to wear a mask for their own comfort.