New Brunswick/Nova Scotia Transmission Reliability Project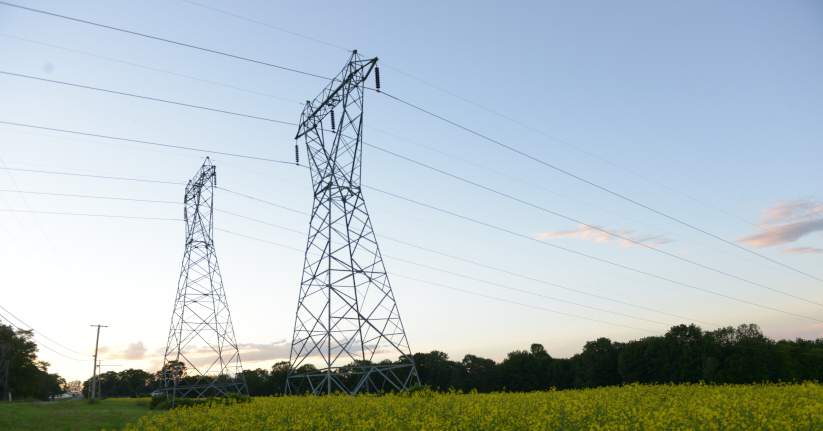 Project Background
A feasibility study is underway to determine whether a new 345 kilovolt (kV) transmission line from New Brunswick to Nova Scotia could be constructed to increase energy reliability for Nova Scotia. This upgrade would allow Nova Scotia Power more operational flexibility and greater opportunity to integrate renewable, clean energy into their system into the future. 
Currently, there is only one 345 kV transmission line feeding into Nova Scotia from New Brunswick.
A new transmission line would be approximately 70 km in length and run from an expanded terminal near Salisbury, to an expanded terminal in Memramcook, and then to the New Brunswick-Nova Scotia border. It would run adjacent to the existing transmission line.
This additional line and improved capacity would allow both New Brunswick Power and Nova Scotia Power to continue advancements towards the clean energy roadmap as both utilities continue to work towards a path to net zero and phasing out of fossil fuel generating sources in the years to come.
Current Status
Since June, teams of qualified biologists have worked on NB Power Corporation's behalf to conduct exploratory field work to examine the feasibility of adding a new 345‐kilovolt transmission line adjacent to the existing transmission line corridor.
In the months ahead, we will continue conducting field surveys, including geotechnical and archaeological investigations, to support the Environmental Impact Assessment and project viability. These studies will provide material to support future engagement and discussions with landowners, stakeholders and First Nations.
These field studies are non-intrusive in nature. Careful archeological and environmental protocols are being followed and are observed by Mi'gmawe'l Tplu'taqnn Inc. (M.T.I.) and NB Power's First Nations Field Monitor.
Baseline environmental data is being collected to support the potential of an additional transmission line; however, any new transmission line installation would be subject to regulatory review and approval. 
If the project moves beyond an exploratory stage, a series of public and stakeholder engagement sessions, as well as a regulated Environmental Impact Assessment under the Province of New Brunswick process would be carried out.
New information and updates on the potential project will be posted to this site .
Information
If you have any questions or comments about the project please contact us at:
ReliabiltyUpgradeProject@nbpower.com