NB Power restoration update
May 19 2017, 17:24 PM
At approximately 9:30 p.m. on May 18, 2017, a powerful thunder and lightning storm bringing strong winds swept through the Acadian Peninsula. Environment Canada is saying that winds may have hit 190 kilometres per hour. Several poles on the causeway and bridge from Shippagan to Lamèque, and also in the Pokeshaw and Anse Bleu area, were affected by the high winds.
Thursday night, crews safely restored electricity to 2500 customers from a peak of approximately 7,000. Efforts were complicated by ongoing lightning. 
Replacement equipment like poles, power lines and structures were sent from Fredericton to the northern area overnight Thursday. Fifteen new poles were required. None of the infrastructure which was damaged was new since the last ice storm.
Power is restored to Lamèque & bridge is reopened to traffic. Customers remaining without power should all be restored by 3pm Saturday.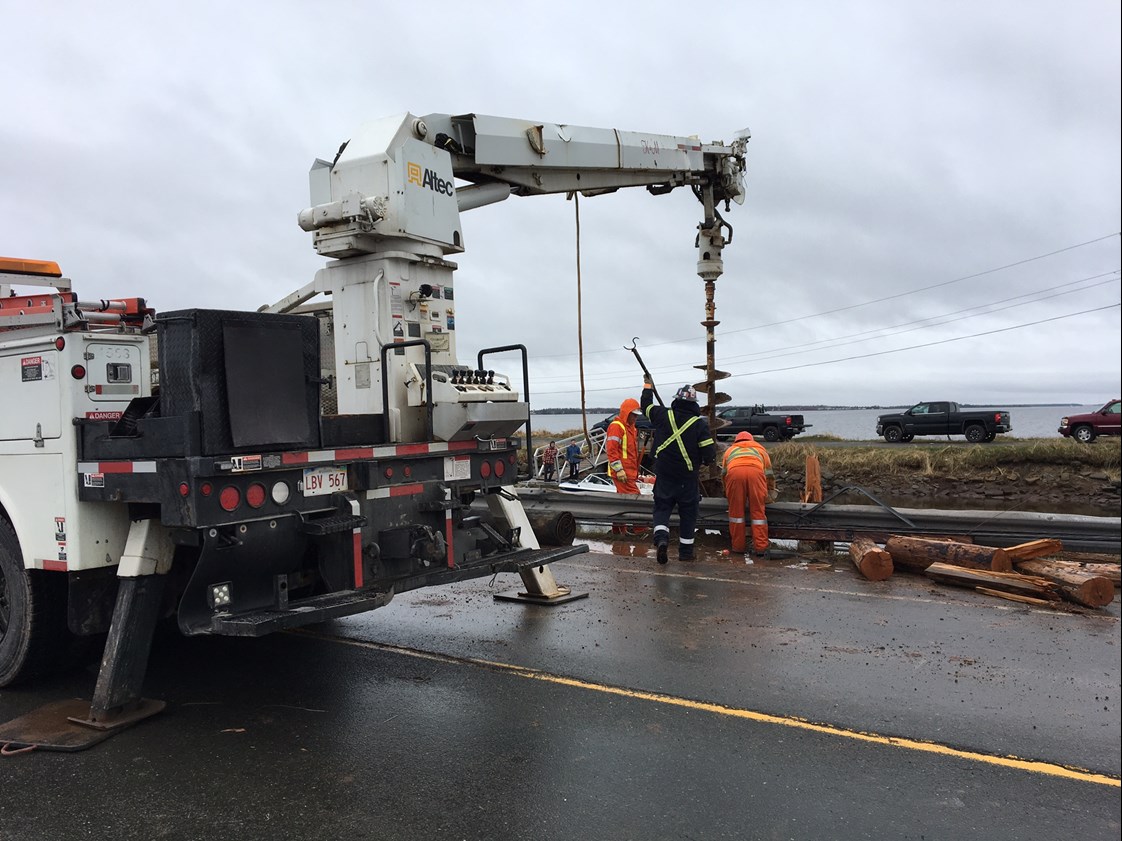 Customers are reminded to stay clear of downed lines and equipment, and to be mindful of the safety of crews that may be stopped along the roads working to restore power.